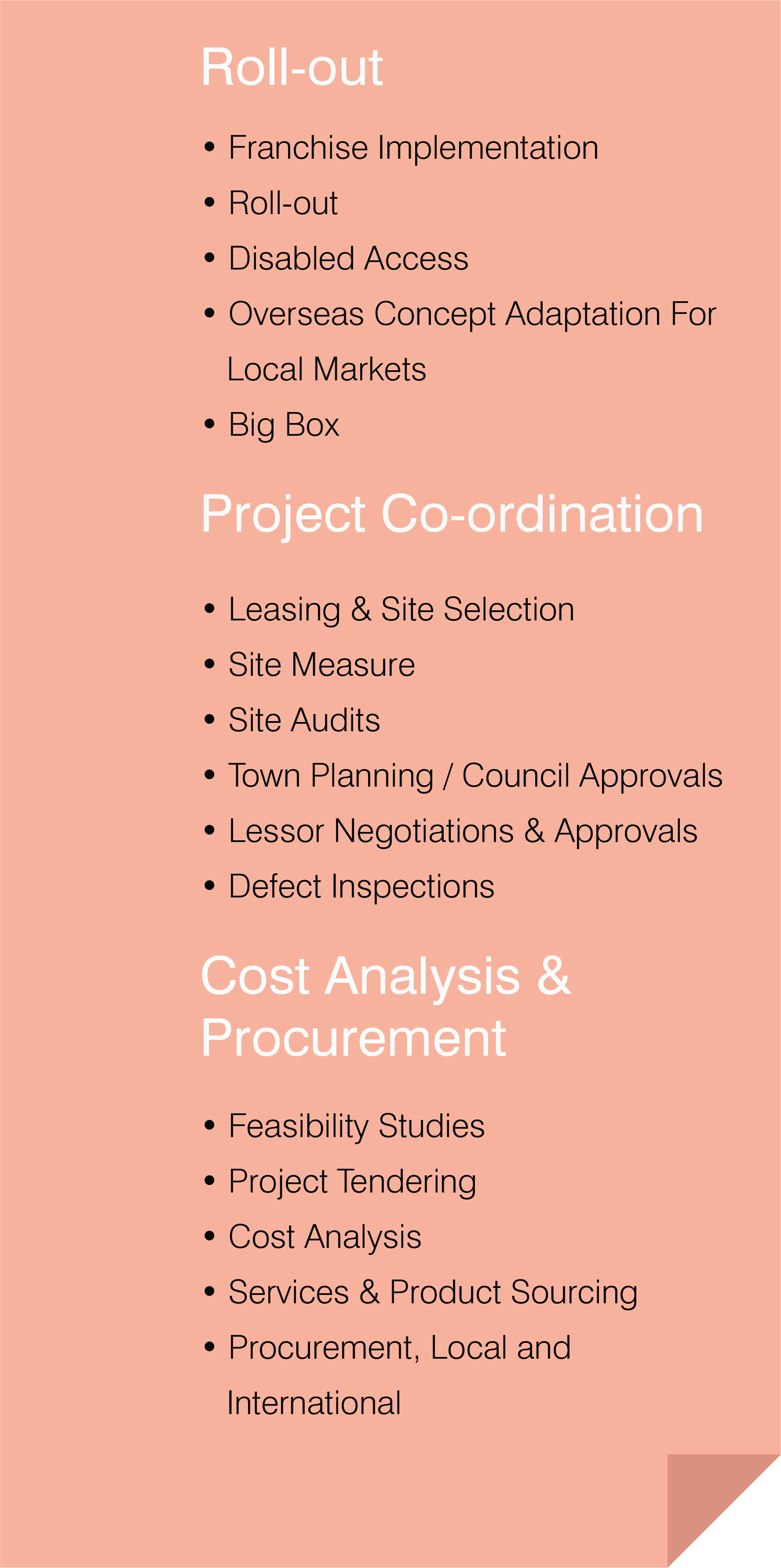 Whether it's a new franchise model or an established brand, we ensure a smooth co-ordinated process, on time and budget.
Not only can we help you identify prime site locations to ensure maximum return and optimum portfolio performance. We also value engineer everything we design.
From concept to fixture design, we scrutinise and evaluate where can reduce costs in the fabrication and build while ensuring the design, quality and performance are not compromised.